This website is about a new NSF-funded initiative in big data applied to atmospheric sciences and using high-performance computing as a vital tool. The training consists of instruction in the areas of data, computing, and atmospheric sciences supported by teaching assistants, followed by faculty-guided project research in a multidisciplinary team of participants from each area. Participating graduate students, post-docs, and junior faculty from around the nation will be exposed to multidisciplinary research experiences and have the opportunity for significant career growth.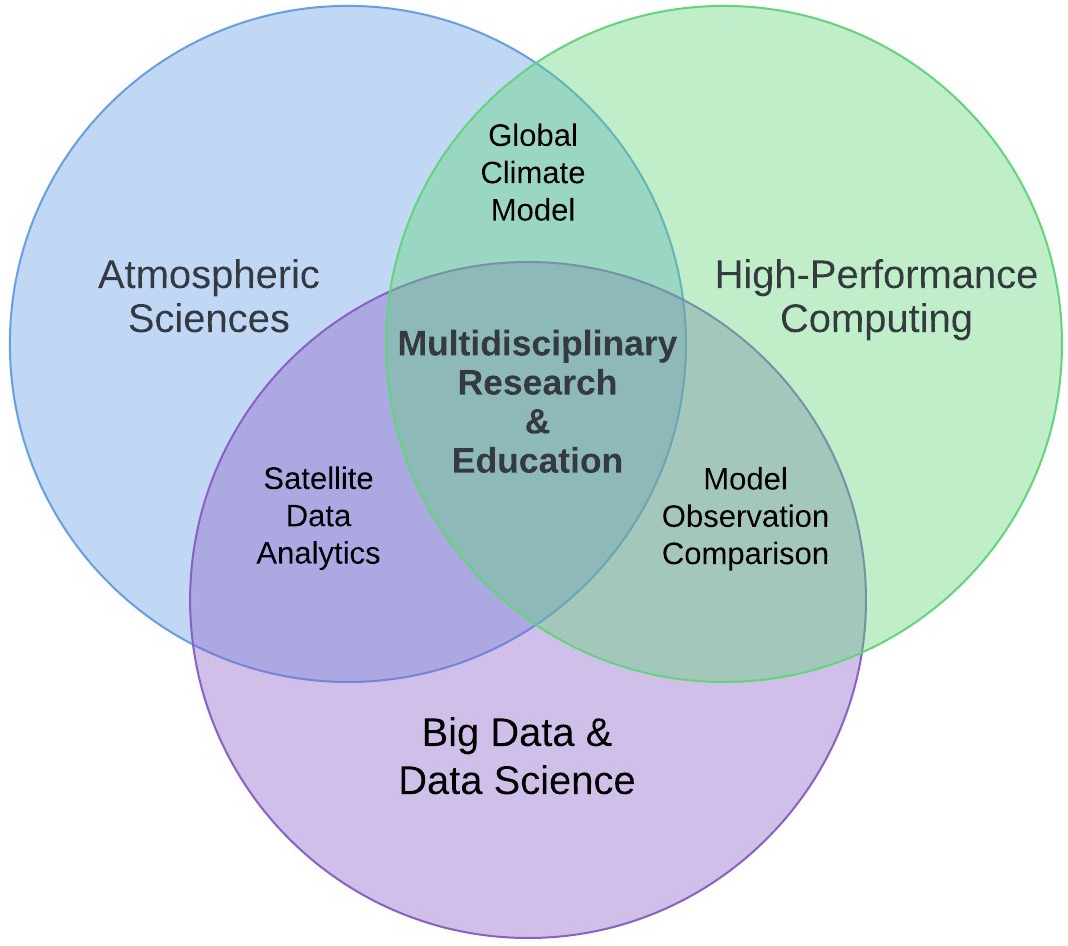 News

2018/11, our 2019 online training is now open for application! Please check its
flyer
. More info is at
http://cybertraining.umbc.edu/2019.html
.

2018/11, the extended version of CyberTraining 2018 team 2's technical report is accepted by the
International Symposium on Benchmarking, Measuring and Optimizing (Bench'18)
, 2018. Benchmarking Parallel Implementations of K-Means Cloud Type Clustering from Satellite Data.

2018/10, our paper from 2018 Training on Cloud Clustering is accepted by the IEEE Big Data conference! Check its preprint version at
https://arxiv.org/abs/1808.08315
.

2018/07, the extended version of CyberTraining 2018 team 4's technical report is accepted by the
8th International Workshop on Climate Informatics
, 2018. Spatio-temporal climate data causality analytics – an analysis of ENSO's global impacts.
Acknowledgement
Citation
Please cite our training program: Jianwu Wang, Matthias Gobbert, Zhibo Zhang, Aryya Gangopadhyay, Glenn Page. Multidisciplinary Education on Big Data + HPC + Atmospheric Sciences, In Proceedings of the Workshop on Education for High-Performance Computing (EduHPC-17) at SC'2017.