This website is about a new NSF-funded initiative in big data applied to atmospheric sciences and using high-performance computing as a vital tool. The training consists of instruction in the areas of data, computing, and atmospheric sciences supported by teaching assistants, followed by faculty-guided project research in a multidisciplinary team of participants from each area. Participating graduate students, post-docs, and junior faculty from around the nation will be exposed to multidisciplinary research experiences and have the opportunity for significant career growth.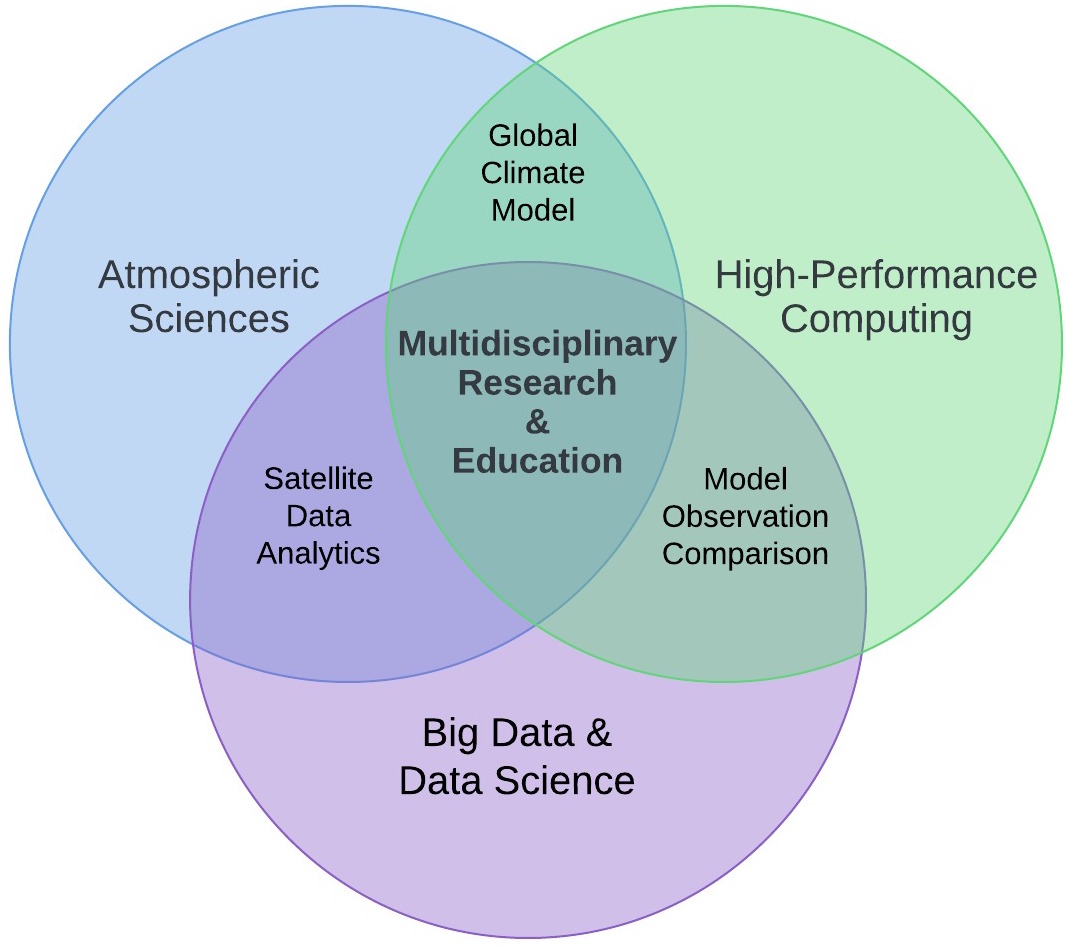 News
2019/8, the extended version of CyberTraining 2018 team 3's technical report has published: Peichang Shi, Qianqian Song, Janita Patwardhan, Zhibo Zhang, Jianwu Wang, and Aryya Gangopadhyay. A hybrid algorithm for mineral dust detection using satellite data. Proceedings of the
15th IEEE International Conference on e-Science (e-Science2019)
.
2019/5, congratulations to Pei Guo on receiving fellowship from UMBC Joint Center for Earth Systems Technology on causality analytics. More info is at
JCET website
.
Acknowledgement
Citation
Please cite our training program: Jianwu Wang, Matthias Gobbert, Zhibo Zhang, Aryya Gangopadhyay, Glenn Page. Multidisciplinary Education on Big Data + HPC + Atmospheric Sciences, In Proceedings of the Workshop on Education for High-Performance Computing (EduHPC-17) at SC'2017.